Smart-M was developed to offer a unique combination of management tools for Smart and Safe awareness applications, situation management for different types of incidents and events, and embedded alerts originating from different systems and data.
More detail
Its main capabilities include:
Fusion: Independent software collects data from any number of disparate devices, systems, and data into a single, interconnected system. 
Analysis: The system analyses and correlates Big Data such as data, sensor feeds and alarms with multi-language support to identify significant incidents and prioritize them. 
Verification: Presents relevant information in a quick and easily digestible format to allow operators to verify the situation over a GIS system. 
Response: Incorporates and enforces standard operating procedures (SOPs), rule-based operations, step-by-step instructions based on best practices and organizational policy, while providing tools to resolve the situation quickly. 
Reporting: Full track of all data and actions taken for compliance reporting, training, in-depth investigative analysis and collecting evidence to court. 
Audit trail: Monitors interactions by operators and devices, tracks manual changes to security systems and calculates reaction times for each event. 
SMART-M IOC (INTELLIGENT OPERATIONS CENTER)
Safe & Smart Cities, critical infrastructure, campuses, public services, ports, and other facilities employ multiple systems to control operation and protect structures, equipment, and the people who use them. In an interconnected world, the main challenge for command & control is the proliferation of data, sensors, cameras, events, activities and other sources of information.
More detail
Smart-M is a market-leading powerful IOC (Intelligent Operations Center) Platform System. The system provides comprehensive and robust information sources fusion, command and control abilities; situation awareness features in a built-in single graphical geographical information system. All tied in with advanced managing, investigative and analysis capabilities. The systems encapsulate decades of experience in field conditions in projects such as the Athens Olympic Games, Israel Parliament, IDF, Buenos Aires Federal Police, Tel Aviv City, Rishon Lezion City, and more. The platform serves municipalities worldwide, airports, police forces, security operations, facility managers… 
Smart-M unifies disparate smart measures into a single interconnected control panel that integrates all data, sensors, and cameras in the facility and provides a rich management & control layer including decision making support, reporting, evidence gathering, KPI management and more. It provides a comprehensive command and control abilities, situation awareness features and a built-in geographical information system (GIS) and presents operators with a comprehensive view of the situation to ensure tight control of the facility. 
Smart-M supplies an overall picture of the present situation regarding all cyber, IT and physical equipment and facilitates.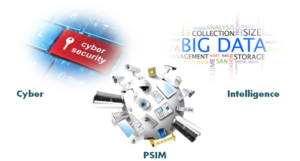 Smart-M is the connecting link between the integration of multiple data provider, third-party subsystems like smart lighting, Environment, traffic, video surveillance, access control, fire alarms, LPR and more. And Smart-M also will be the central point of control enabling the controlling all the different sensors (e.g., Cameras, Sensors, Panic buttons, etc.) 
Smart-M is responsible for receiving and displaying a general overview of everything taking place in your sites. 
The Smart-M is modular and fully customizable. It allows the future extension to additional interfaces, abilities and activity capacities. 
The general operational modules of the systems.
Dashboards 
GIS and its unique functionality
Activities management (including powerful CONOP engine) 
Sensor Management (while CCTV is one of the colexed) 
Data Management and updates 
Big Data Business Intelligence
Rules Base engines and analytics
Administration & Reporting 
The UI platform is Windows-based near real-time and allows working simultaneously on multiple screens using the latest usability features such as tabs, dashboards, contextual menus and more. Operations are built around a GIS map so operators can quickly grasp what is happening, where, and what the consequences might be… 
CONTACT US FOR LICENSING MODEL